Welcome to my Web Site. This is my personal collection of Who memorabilia. Pictured on this site are a variety of stage played guitars, basses & drums. The poster pages show posters, handbills and programs spanning from 1964 to the present. The awards pages showcase some of the rarest and most desirable Gold Records, both for The Who and a variety of other artists. Although it's the music that really defines the artist, each piece of memorabilia represents a small fragment of time in their career. Whether it's the guitar that Pete played at the concert you were at, or the poster for the show, each piece of memorabilia is a tangible link to the past. Click on the links above to check out photos of the collection.
Visits Since April 10, 2004
Updated June 4, 2012
TO BE SOLD

AT

PUBLIC AUCTION
JUNE 12, 2012
CHRISTIE'S SOUTH KENSINGTON
CHRISTIE'S SALE OF JUNE 12, 2012
HIGHLIGHTS INCLUDE: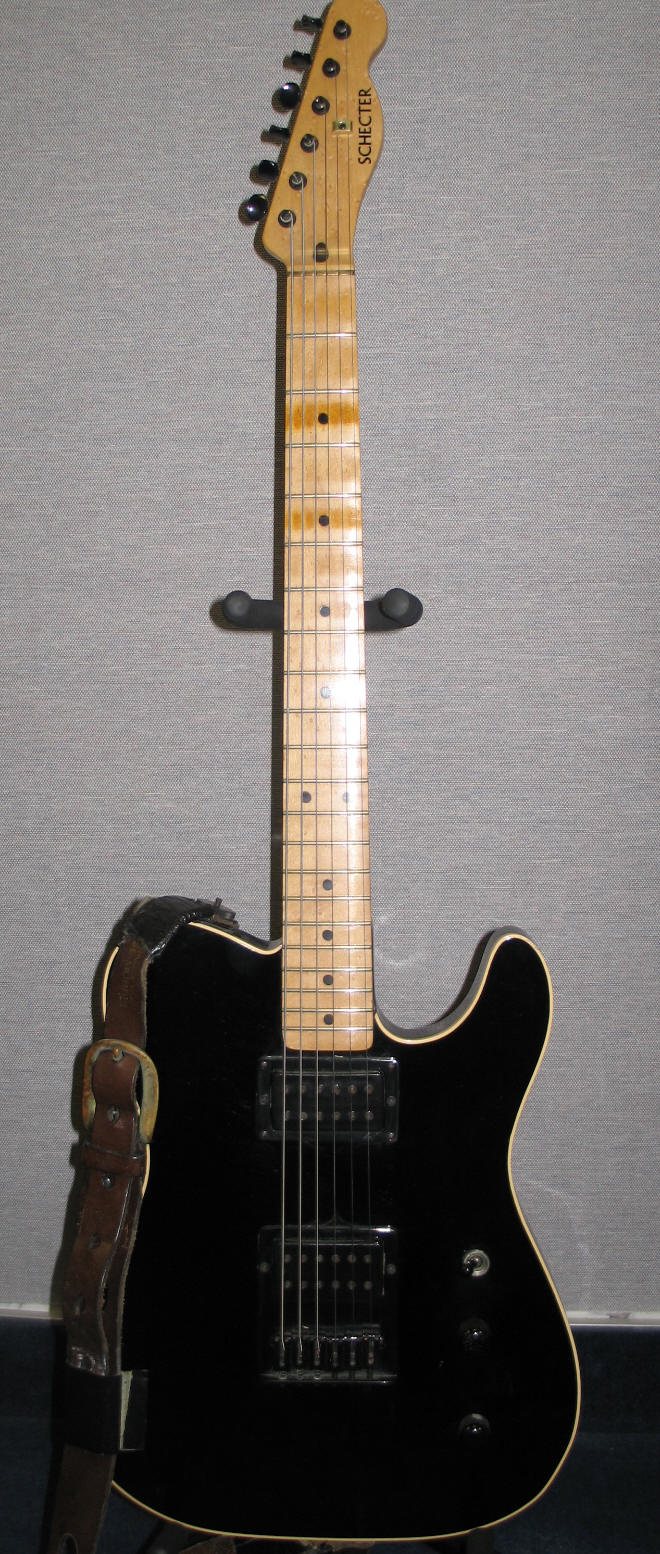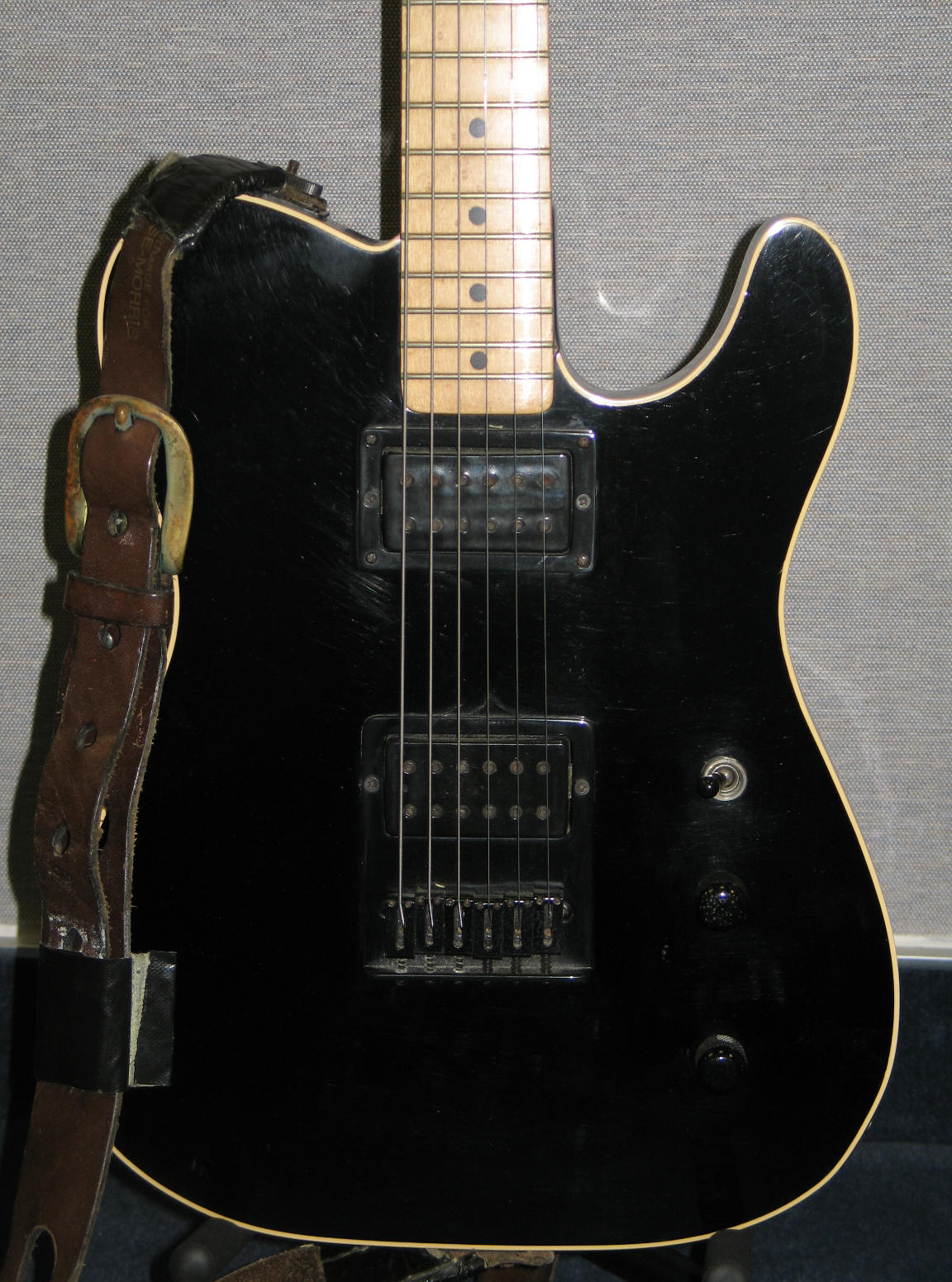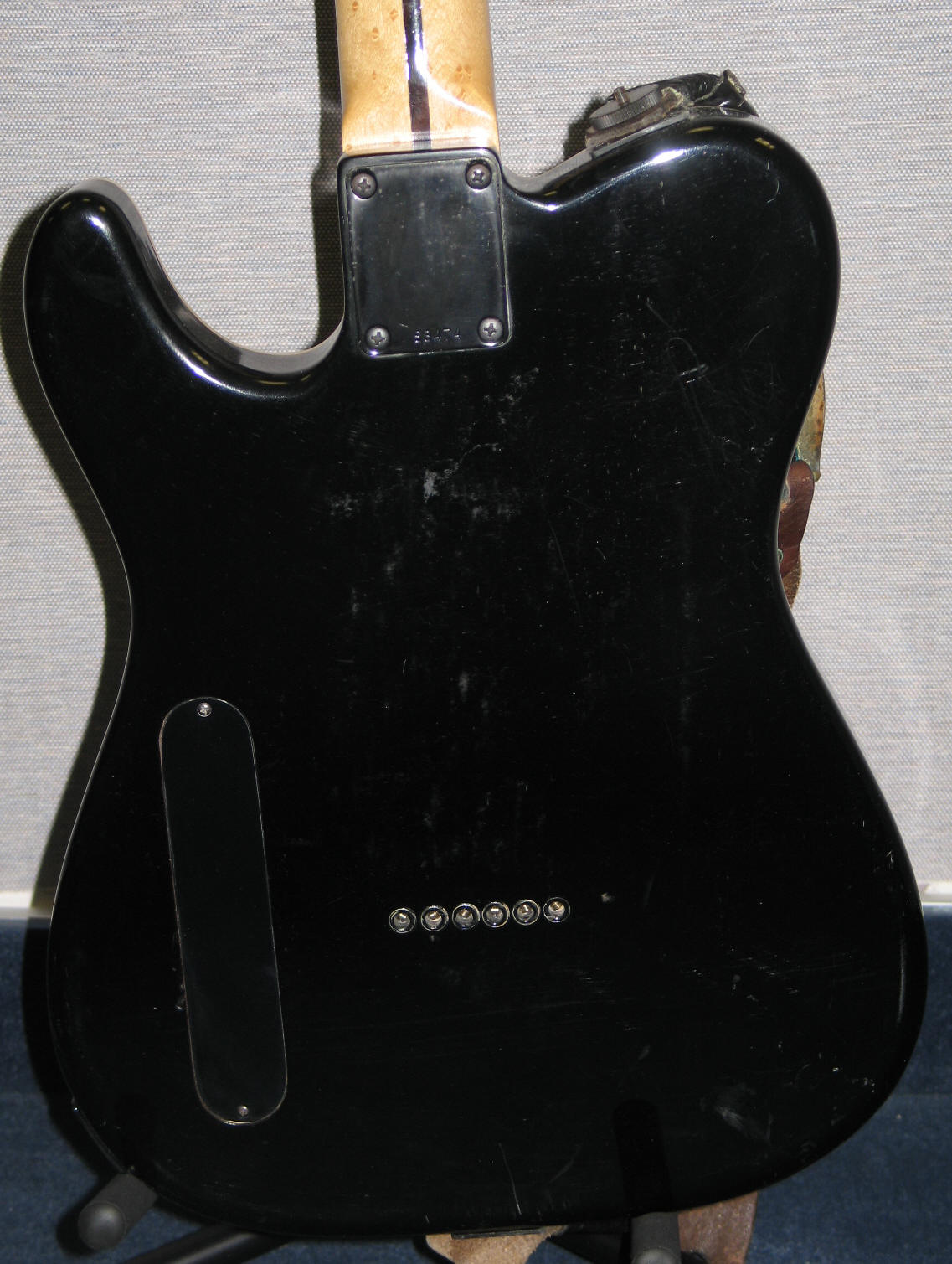 This is a Schecter guitar owned and played by Pete Townshend onstage during the 1979 to 1982 period. Around the middle to the end of the 1979 tour Pete switched over to the Schecter guitars. Like the Les Pauls' he had numerous different ones configured for each of the songs in the set list. When I acquired the guitar it came with the guitar strap that Pete had last used with it in 1982. Serial No. S 8474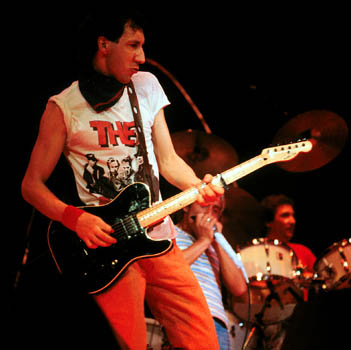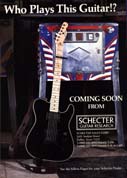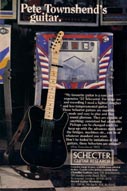 Click to view larger versions Schecter ads, ca. 1983, with likely the
same guitar as above (though with black round-button string tree),
exhibiting capo "residue."
These photos are courtesy of my friend Litgo. Click on the link below to go to his excellent site for more detailed information!
Go to Litgo's Schecter page for more info on Pete's Schecter guitars.
Pictured below is John's custom Status graphite bass with one gold tuning key. John played this extensively from about 1997-2002 and is shown playing it at the his last public performance with The Who on February 8, 2002.
Check out Litgo's page on John's Buzzards!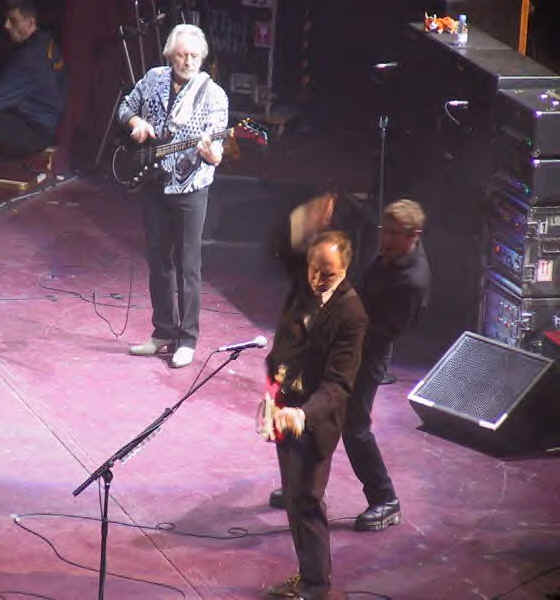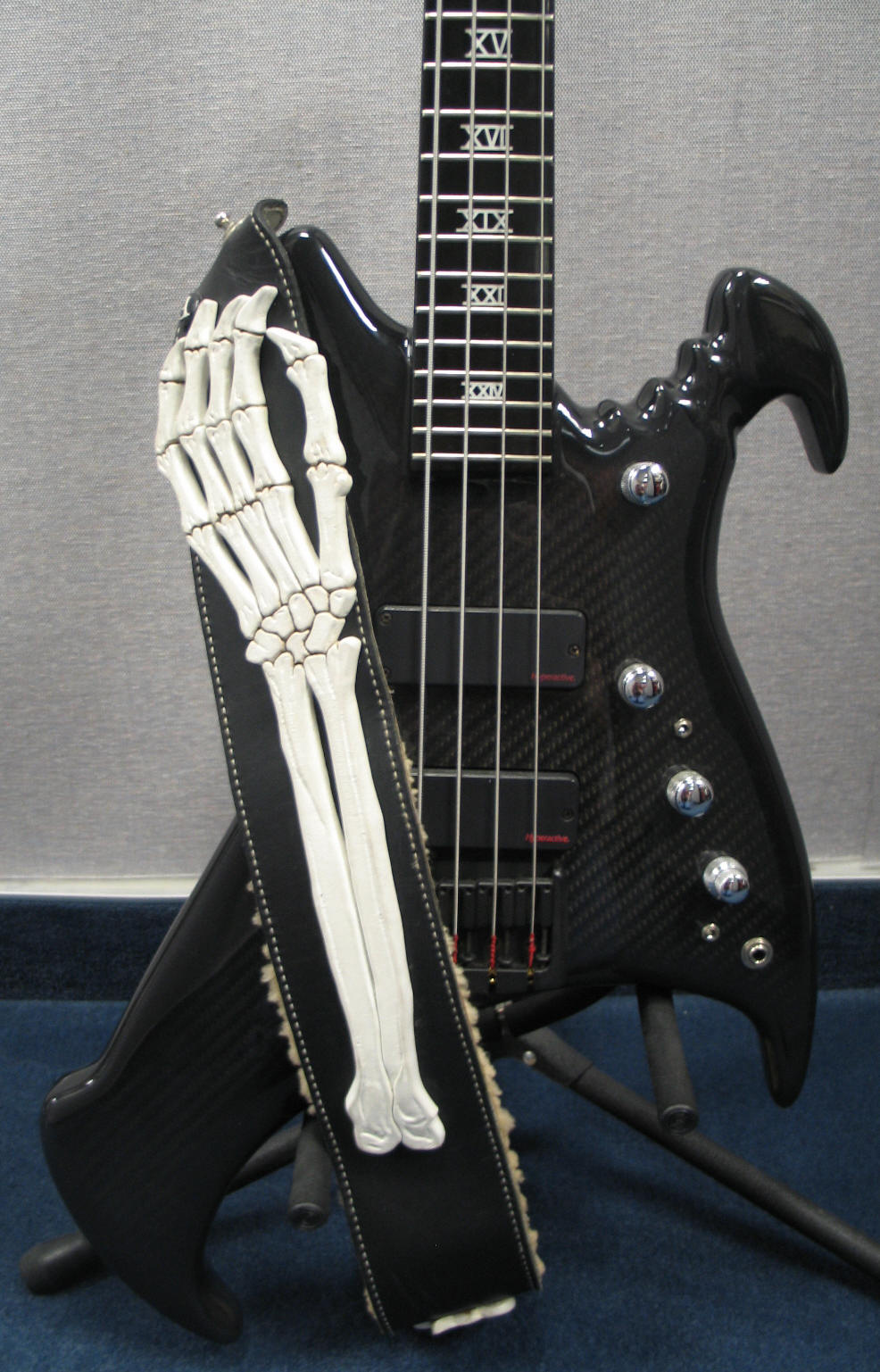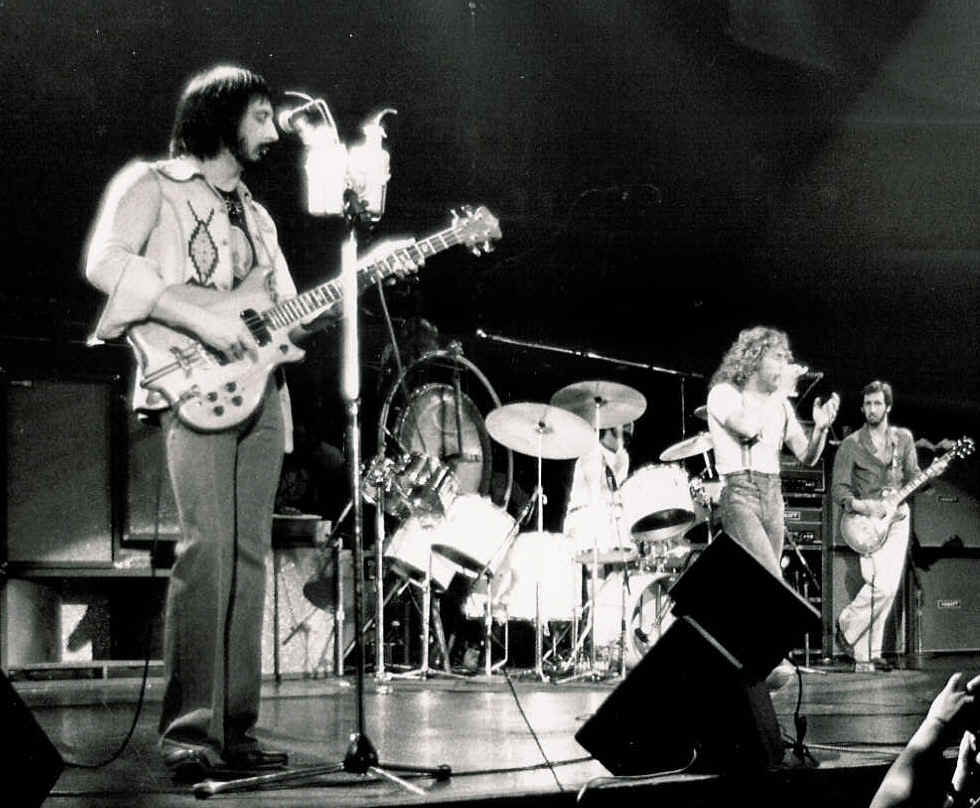 On stage at Winterland Auditorium March 28, 1976.
Copyright whocollection.com 2003. Photograph by Dennis McCoy.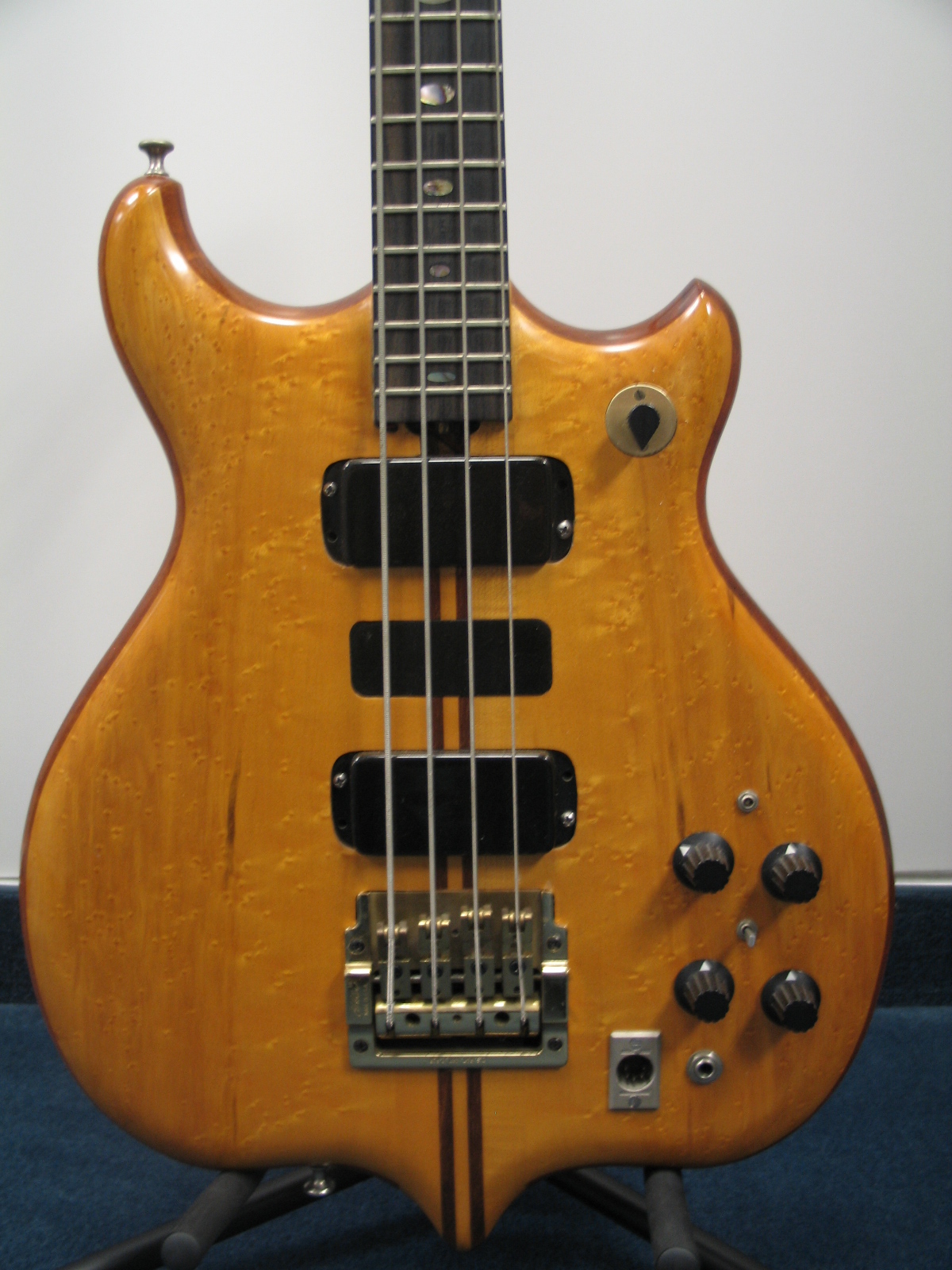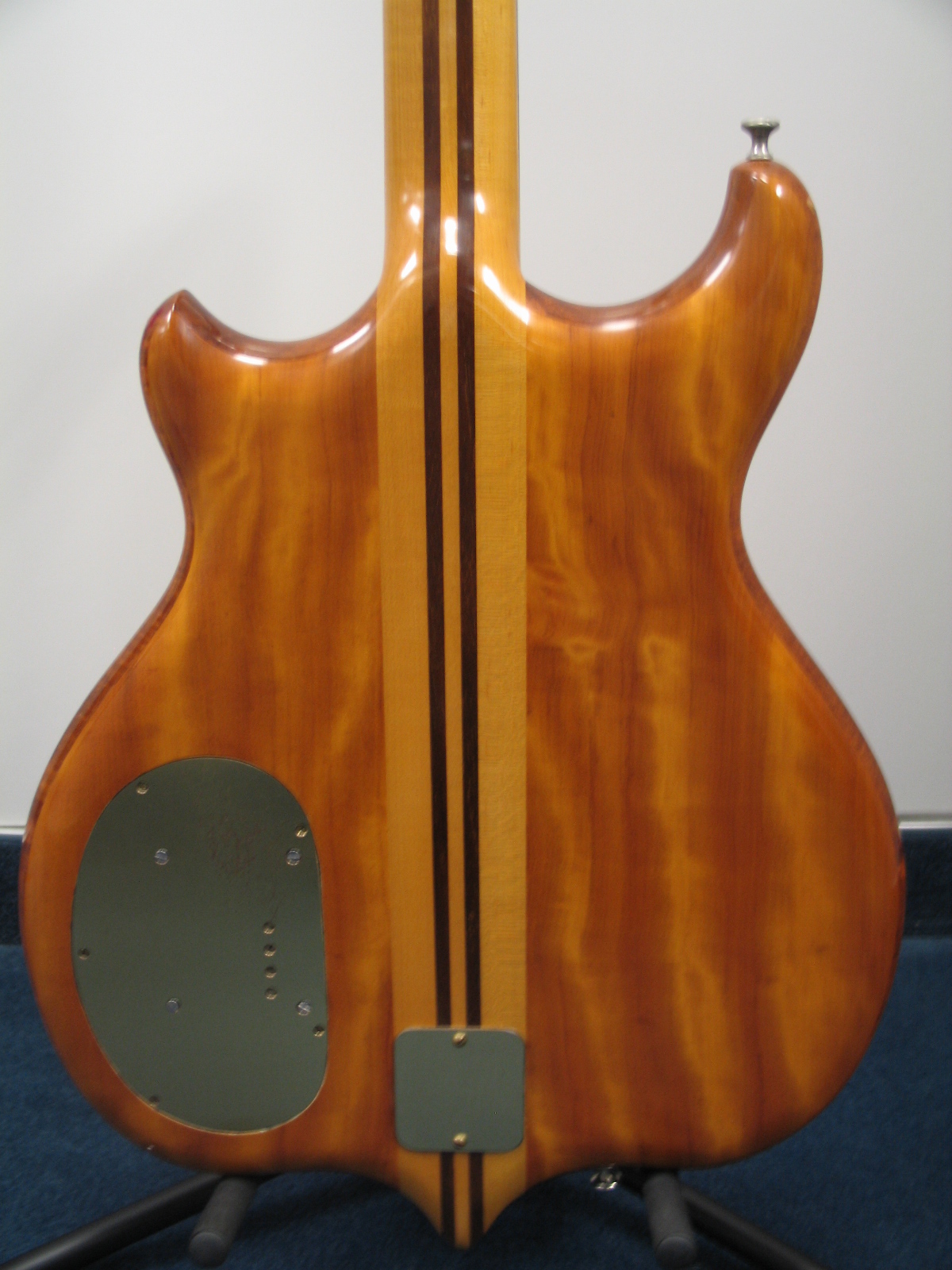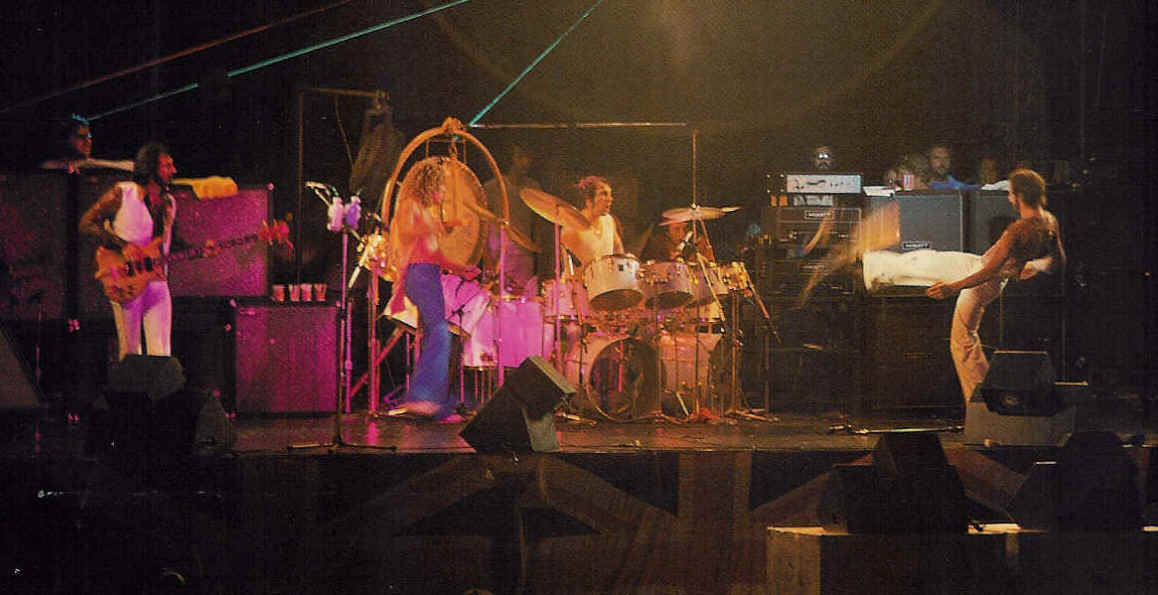 JOHN USING THE ALEMBIC ON STAGE IN 1976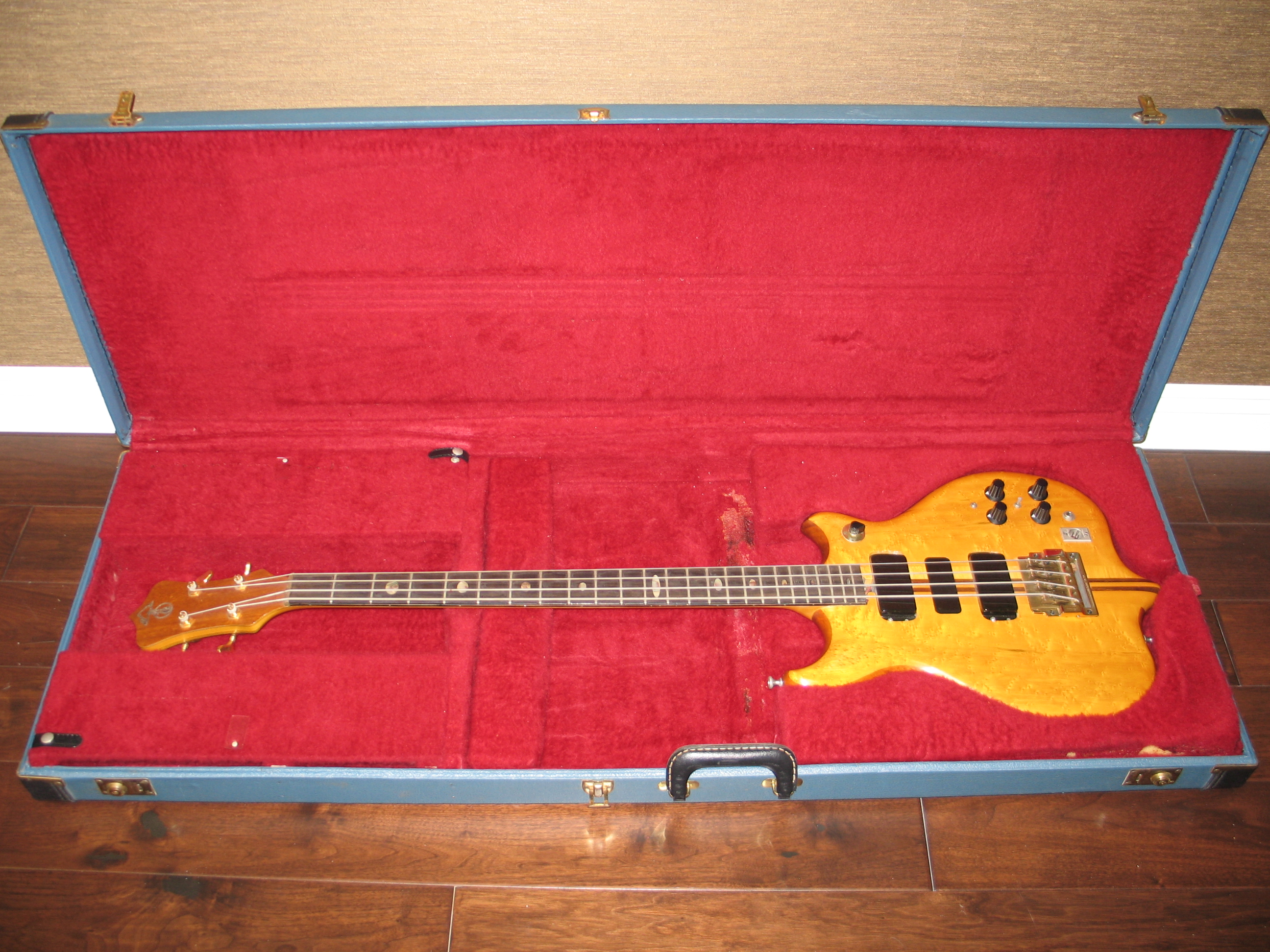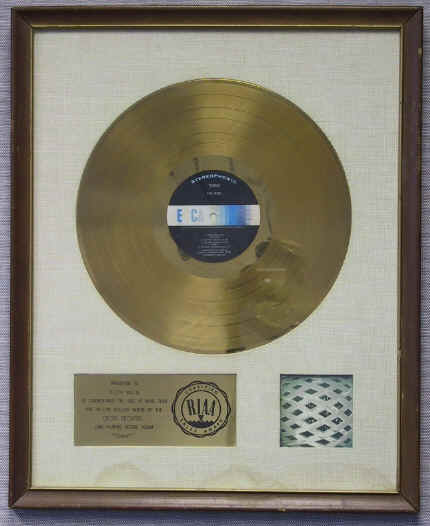 Also included in the sale is Keith Moon's personal White Matte style gold record for "Tommy"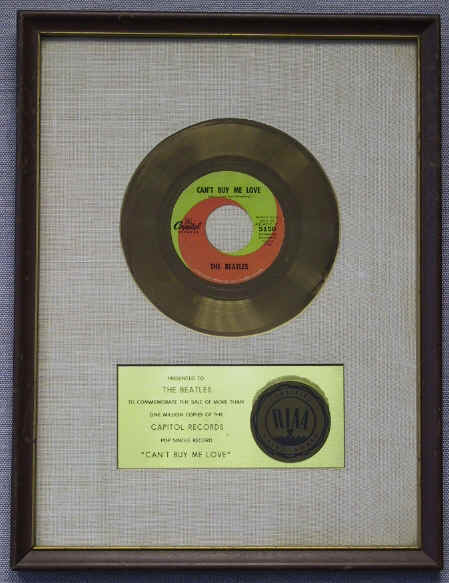 This is one of the very first presentations for the Beatles single "Can't Buy Me Love".
This has the very rare coin style plate and is one of only a few known.
Also included in the sale are many rare:
Posters
Gold Discs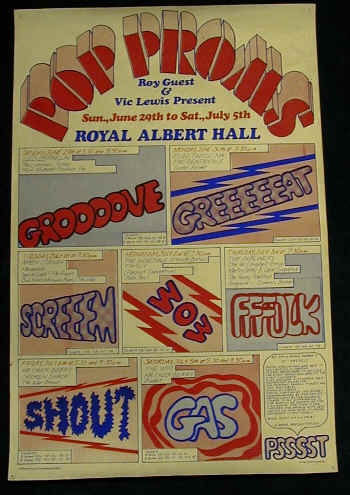 Super rare Pop Proms poster from 1969. Acquired directly from the artist.
MAJOR ANNOUNCEMENT!
SELECTIONS FROM
TO BE SOLD

AT

PUBLIC AUCTION
JUNE 14, 2011
CHRISTIE'S SOUTH KENSINGTON
LONDON
HIGHLIGHTS INCLUDE:
John Entwistle's Stage Played Alembic Bass from 1976
Pete Townshend Signature SG Reissue
Pete Townshend's White Matte style gold record for "Woodstock"
And many more great posters and awards.........

Click on the Christie's link to be directed to their site.
Register Today to Bid online or by Telephone!!!
THIS SITE WORKS BEST WITH APPLE SAFARI BROWSER OR FIRE FOX
http://www.apple.com/safari/download/
Click the link to download the Safari web browser.