Welcome to my Web Site. This is my personal collection of Who memorabilia. Pictured on this site are a variety of stage played guitars, basses & drums. The poster pages show posters, handbills and programs spanning from 1964 to the present. The awards pages showcase some of the rarest and most desirable Gold Records, both for The Who and a variety of other artists. Although it's the music that really defines the artist, each piece of memorabilia represents a small fragment of time in their career. Whether it's the guitar that Pete played at the concert you were at, or the poster for the show, each piece of memorabilia is a tangible link to the past. Click on the links above to check out photos of the collection.
Visits Since April 10, 2004
Updated August 10, 2013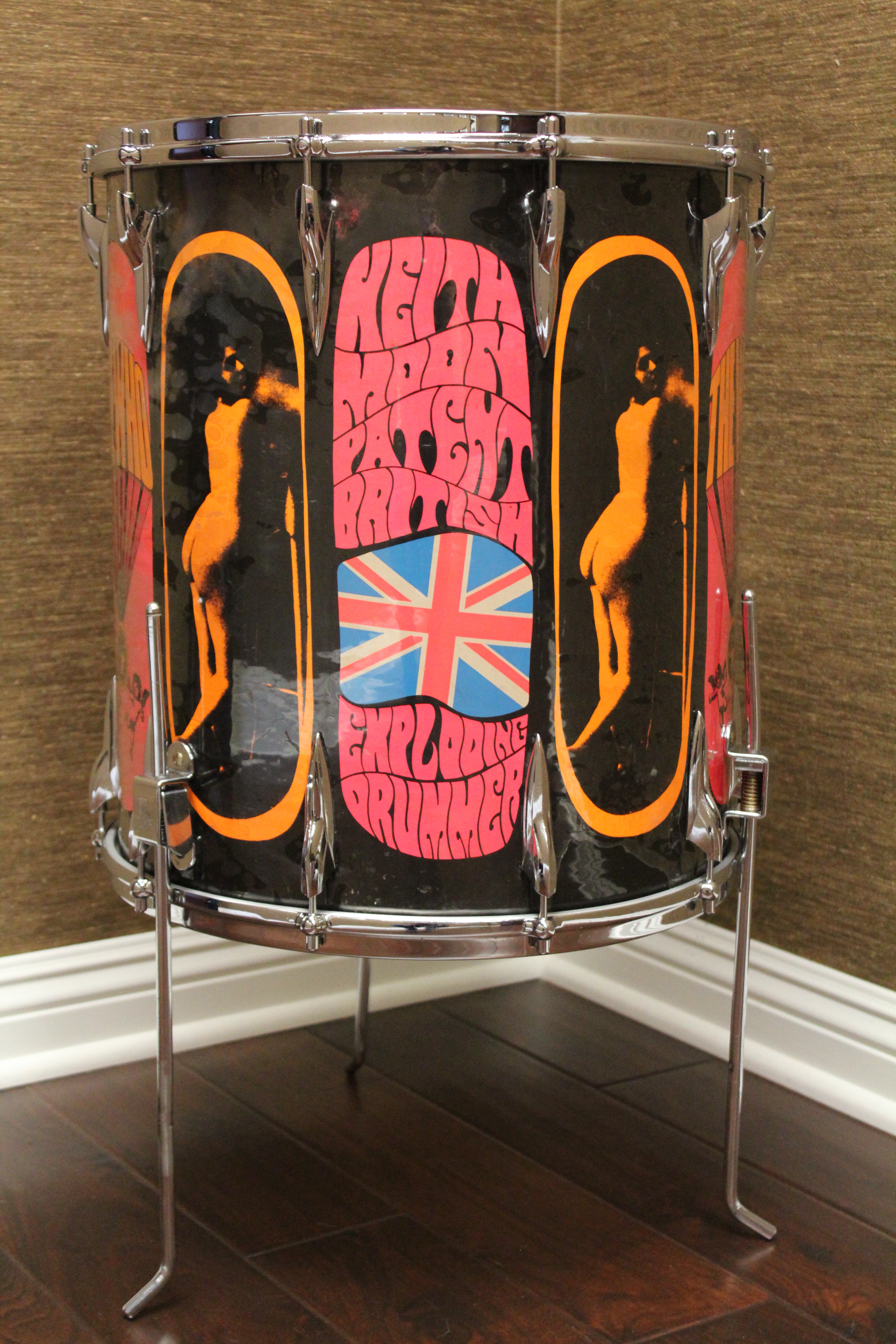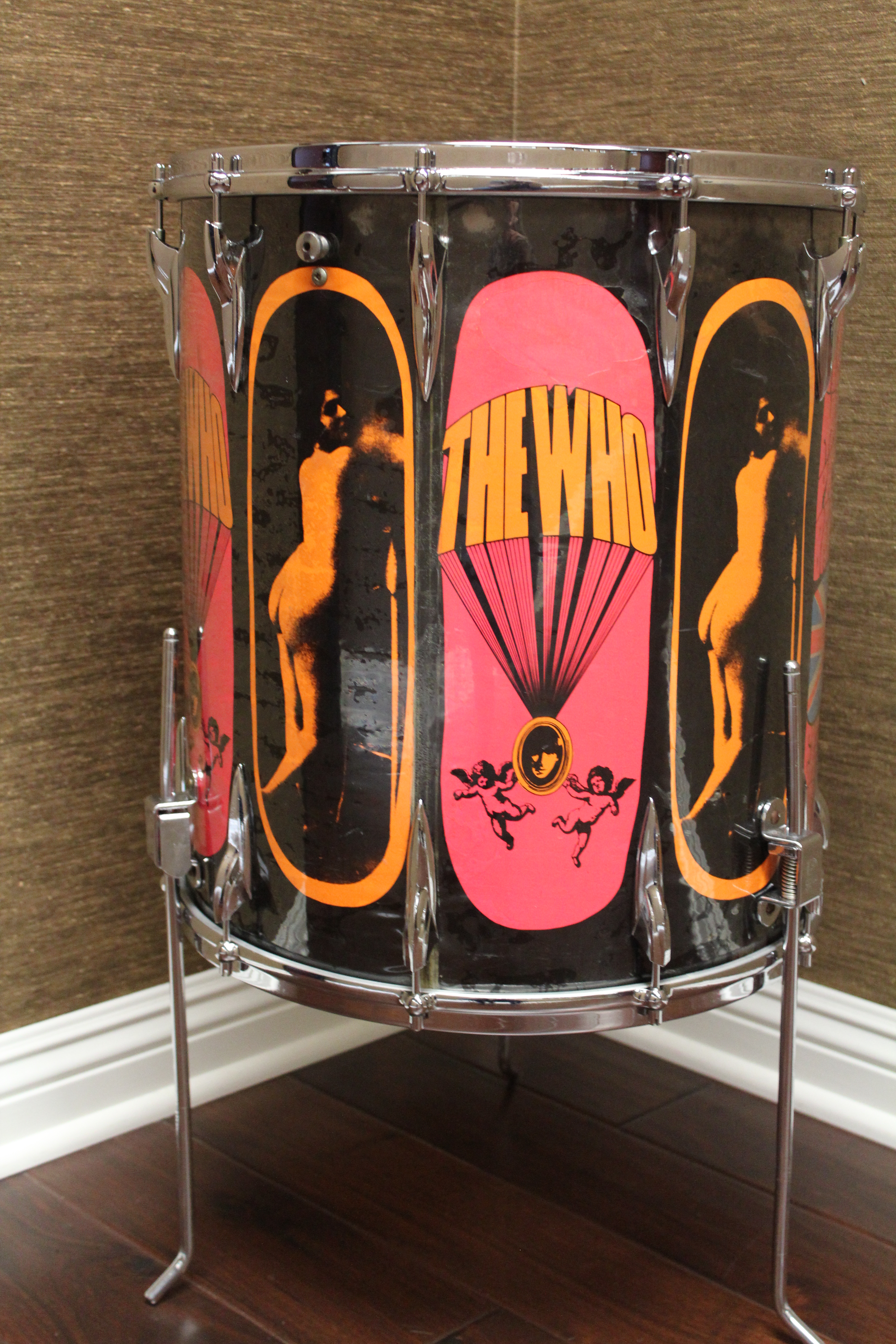 Newly Acquired!
August 2013
This 16 X 18 Floor tom from the Pictures of Lily drum kit is a new addition to the set.
Previously owned by Kathleen (Kit) Moon, Keith's Mom, and sister Lesley.