Please e-mail any questions or comments on my site. I am always interested in learning new things about the band or the memorabilia.
I also buy rare items of memorabilia. Please Offer!
Top Prices Paid!
Generous Finders Fees on Key Items!
Brad Rodgers
Woodland Hills, California
Tel: 818-887-2723 Office
Listed here are some interesting links that I like.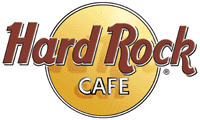 The Hard Rock Cafe group of companies consists of two very distinct properties. The chain was co-founded by Peter Morton and Isaac Tigrett in London England in 1971. Peter Morton sold his interest in the chain in 1996 to the Rank Group in 1996 for 410 Million Dollars. He retained the rights to the Hard Rock brand in Las Vegas with the Hard Rock Hotel and Casino. He sold this remaining interest in May of 2006 for 770 million Dollars. The Hard Rock Cafe owns and operates most of the other restaurants worldwide consisting of 124 Hard Rock Cafes and six Hard Rock Hotels. This group of properties was recently sold to the Seminole Indian tribe of Florida for 965 Million Dollars in December of 2006. Both have very interesting displays of memorabilia and websites.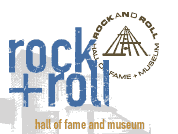 Who Related Links
petetownshend.co.uk Pete Townshend's own web page. Lot's of great information and photos, especially of the current tour. An extremely high quality site that's expertly maintained and updated by Matt Kent with lots of direct postings from Pete himself.
johnentwistle.com The official John Entwistle and John Entwistle Band website.
thewho.net THE internet resource for all things Who related. This site contains links to any and all Who related sites on the web. You can find information on everything from guitar tablature to where the band will be playing on tour. An exhaustive Links page is a real help for Who surfing.
These two sites are the key sites for Who information on the web. The rest of these sites are just ones that I've admired while surfing around, in no particular order.
quadrophenia.net An exhaustive review of all things Quadrophenia, including the album and movie. Excellent tie ins to the mod culture that Quadrophenia portrays. A fantastic site produced by Dave Van Staveren.
Pete Townshend's Guitar History A detailed listing of all of the guitars and amps used by Pete over the years. Very comprehensive with lots of details on pick ups and other technical stuff. Compiled by Litgo.
The Who in Australia An interesting site detailing the band's 1968 Australian tour along with lots of information on their Australian vinyl releases. Recently updated with 2001 tour information.
Joe Giorgianni's Who Page A true fan's site! Joe saw The Who in 1967 and has been collecting ever since. A very informative site with lots of detailed info on all of the band's vinyl releases.
White Fang's Who Site A new site created by Rich Weiner. This is the place to go for info on all of the information on the various musical attributes of each and every Who LP and Single.
Cobwebs and Strange Produced by a young fan named Sheana. An excellent, well done site with lots of good pictures and info. That is where I grabbed the cartoon below from. Many, many thanks as well for producing my banner image!!!
www.thewhothismonth.com Brian Cady's excellent site detailing everything that happened in the current month in Who history. A must see!

.